We will soon be welcoming the dawn of a new age. The various values we have long believed in and the social mechanisms we had depended upon as a matter of course are breaking down one after another now. This is one indication that the world is changing greatly.
The path of humanity is shifting greatly away from a society that had heretofore been controlled by financial and political power, toward a society in which the spirit of peace and benevolence has taken root. To me this kind of age can be summarized as one whose motto is "shifting from the path of power, to the path of life." The 21st century should be an age in which everyone recaptures the radiance of their hearts and lives experiencing happiness personally.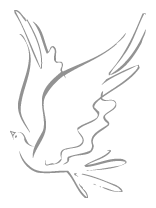 Through visiting countries around the world as an international political commentator and talking to many leaders directly, I have come to realize that, in spite of the differences in their circumstances and positions, in their heart of hearts all people share the hope for peace.
True world peace is not something created by the ruler or president of one country. It will be realized for the first time when the hope for peace lives in the heart of every one of us living on earth.
I formed "Taiyo no Kai" (Following the Sun Association) to strive for the revival of the human being, so that we can welcome a 21st century in which all people will live spiritually rich lives. I chose this name because of my heartfelt wish that with a "gentle heart" that is harmonious like the sun everyone will rise to work together toward achieving world peace.
It is sure to be a tremendous force if every one of us becomes an angel of light, and together we pray for peace and send a message filled with love to all corners of the world. Let us please spread the circle of light together and shine upon the whole world with a gentle heart.